What Our Members Are Saying
Our students' success speaks volumes.
"I think I learned more in the first 4 weeks than I had in 4 decades of playing. It really is like a Rosetta Stone for unlocking the language of jazz." 
Matt Drummond
Australia
"Chase is an awesome player and musician. Furthermore, he's an excellent and supportive educator who can teach us at any level...in summary, this is the best jazz guitar experience I have ever had." 
Max Jackson
USA
"I did not see the Jazz Master Sessions coming...that's a game-changer as far as accessibility to these people." 
John Culjak
Canada
3 Steps to Success
With our step-by-step online curriculum, live classes every week, and Jazz Master Sessions with world-class guitarists...
We've cracked the code to learning jazz guitar from beginner to advanced, whether you're a casual player or seasoned professional.
These 3 steps will GUARANTEE your success along the way.

A Proven, Structured Curriculum
Our Master Standards Blueprint curriculum is the ONLY method that walks you through learning jazz standards by building on what you learn in each lesson 📚 

24/7/365 Personalized Feedback & Support
Once you have a proven method, you need consistent feedback and support to keep you feeling motivated and making progress. Inside CGA, you get personalized feedback on your playing every day of the week 🤘

Access to World-Class Guitarists

Access the BEST guitarists in the world in live Jazz Master Sessions held every single month. Get the chance to ask questions and hang with your guitar heroes 🎸 
Step #1
FOLLOW OUR PROVEN CURRICULUM
Our curriculum is laid out for you to take courses at your own pace and see EXACTLY what you need to do to achieve your goals, taking out the guesswork and frustration.
LEARN MORE ABOUT OUR COURSES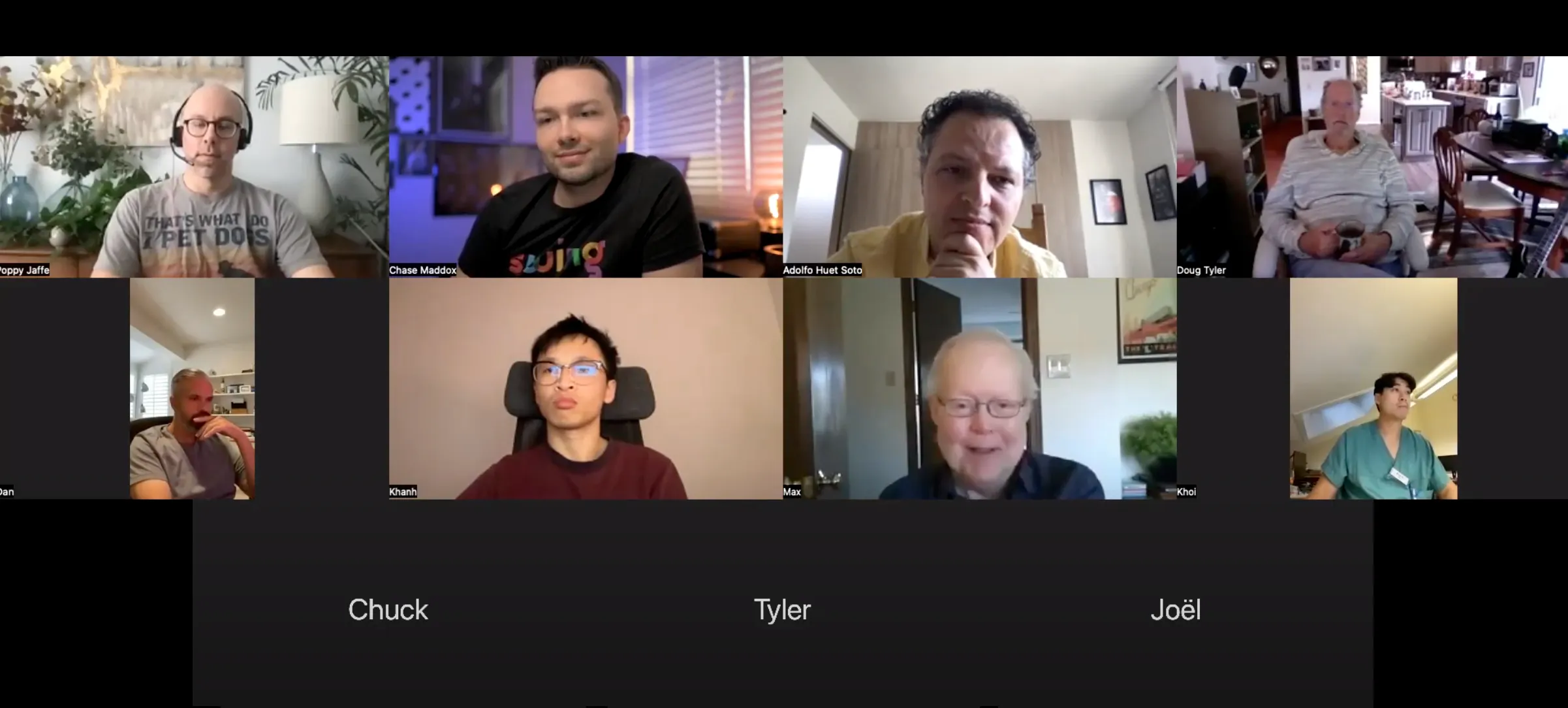 Step #2
Like Having a Private Teacher in Your Pocket
The feedback and support inside CGA is BETTER than most private lessons because you don't have to wait a week for feedback AND you get support from experts and your peers 24/7/365. 
Don't take our word for it.
Check out all the unfiltered testimonials from members below.
WATCH CGA MEMBER TESTIMONIALS
Step #3
Jazz Master Sessions
Every guitar teacher believes they have a superior method, but what if you could get access to the world's best guitarists, all in one place? Chase's Guitar Academy is the ONLY place online where you get to learn and hang with the best of the best every single month.
LEARN MORE ABOUT JAZZ MASTER SESSIONS
Get My FREE eBook of "71 Best Jazz Guitar Licks"
Get course updates, free PDFs, discounts, and more delivered to your inbox. We respect your privacy.
Need help or have questions?
Whether you have questions about a course or the content, we're here to help. Email us at [email protected].